EDIT MAIN
Kristin Kudrna
---
AHS School Counseling Contact- Kristin Kudrna
Business: 402-274-4328 ext 309
Email: kristin.kudrna@apsbulldogs.org
Kristin Kudrna's office hours are 7:30 to 4 pm daily. Please schedule appointments between the hours of 9 am- 11 am and 2-4 pm daily. Parents may call 402-274-4328 ext. 309 to set up meeting.

Planning on going to a 2 year or 4 year college??? There's an admission test just for you! See calendar of dates below!

SENIORS - who have ACT score of 25 or higher can earn the Board of Trustee's full tuition scholarship–see Mrs Kudrna if interested! Let your parents know! Early November Deadlines apply! Application includes a "personal statement" section that must be filled out after the application process.
TRANSCRIPT REQUESTS: Need transcript requests in writing with signature. See Mrs Kudrna or upstairs office for "transcript request" form. Allow 24 hours for a transcript request to be processed.
Transfer Nebraska is a website that offers students a way to easily see if (and where) their dual credit courses will transfer—and better plan and prepare for their academic future.
Juniors and Seniors are encouraged to see Mrs Kudrna once a week to discuss educational and occupational plans. Parent involvement is critical at this transition time.

Class registration for the next academic year:
HAL students who will be Juniors or Seniors will have the option of taking a period of online courses through Edgenuity Learning or a local college. Have your HAL student see Mrs Kudrna to choose a course title for high school credit! (See the Drop and Add guidelines link at bottom of this page)
---
2020-21 Important Dates:
Sept 3 - TeamMates Back to School breakfast, 7:30 am; Media Center

College Week at Auburn Public Schools Oct 5-10, 2020
Virtual - College Fair at Peru State College- Jr-Sr class
Oct 7, 2020- Financial Aid night for Juniors, Seniors & Parents,
6:30 pm Pizza to be served to juniors, seniors and parent(s)

Oct 8, 2020 - Apply2College event at AHS, seniors complete online applications

Oct 14, 2020- PSAT/NMSQT test for juniors; must pay office by Sept 1 cost waived "National Merit Qualifying Exam" test, optional

Nov 16- ASVAB test for all Juniors, no cost

Nov - ACCUPLACER test for seniors attending 2 yr colleges, no cos

Dec 16-17, 2021- FINALS for all students, Last day of Semester 1;

Jan 8, 2021- Feb 24, 2021 – Local Scholarships Preparation
**All local apps & letters due by Feb 24, 2021

April 6, 2021 State ACT Test for all Juniors, 8 am

May , 2021- Seniors last day

May 14 2021 Graduation practice at 8 am in gym; End of Year video

May 16, 2021- Graduation at 2:00 pm *no jeans, flip flops or workboots*

May , 2021- Academic/Athletic Recognition Night, 6:30 pm

May 2021- Finals testing for grades 9-10-11

May 2021- Last day of school, 11:30 dismissal
GRADUATION INFORMATION!
Senior Parents
Letters will be mailed out to all senior families with information regarding your senior's last of school, graduation practice and graduation ceremony plan.
Senior Parent Reminder About Fees Owed
Before seniors graduate… ALL senior fees and fines MUST BE paid prior to senior checkout. To pay by mail/bring in your payment to the AHS Office. Thank you.
Ceremony
2:00PM, Sunday, May 16, 2021 at Auburn High School (1829 Central Ave., Auburn NE 68305) Seniors must arrive by 1:30 PM and report to the upper commons.
*If you are experiencing a crisis and need immediate assistance or information, you can use these 24/7 resources:

CenterPointe Crisis Line (Lincoln): 402-475-6695

Nebraska Family Helpline: 1-888-866-8660

National Crisis Text Line: text START to 741741 (text charges from your phone carrier may apply)
Stress in the Family? Feel like you need help? Click here for 5 methods to help Teens beat stress and anxiety: "Stressed Out"
Announcements:
Register for ACT Tests- School Code 280115
. To register for an ACT National test date, please visit the website: www.act.org ACT Registration Students will need to create a user name and password! You will need about 40 minutes to create an ACT registration. Our School Code is 280115.
Auburn will host ACT tests on Sept 12, Oct 24 and Dec 12.
Future 2 year and 4 year College Students: See Mrs Kudrna for help with application, sending transcripts and ACT Scores. Need transcript requests in writing with signature. See Mrs Kudrna or upstairs office for "transcript request" form. Allow 24 hours for a transcript request to be processed.
COMPARE COLLEGES- Website lets you compare tuition, fees, majors/programs. Create a log in, But it's a free resource:
College grants and other award information:
John Baylor Test Prep: We offer the John Baylor ACT prep class during our high school ARC time. See Mrs Kudrna to register for this 6 week course. You may see a "demo" of the class here: https://www.ontocollege.com
All sophomores have OnToCollege log in and password: Use aps bulldogs email and password: Bulldogs123
All Juniors and Seniors have OnToCollege log in and password: Use aps bulldogs email and password: Auburn123
Properly Checking In & Out of the Building / Not letting people into the school
---

Files:
ONLINE Career Assessment links
---

Links:
Scholarships

Local Scholarship packets will be handed out to seniors each January. A great place to start looking for scholarships that match your talents, abilities and needs is at EducationQuest. See www.educationquest.org and begin ScholarshipQuest using their website tools. Most scholarships require 2-3 adult recommenders!
State and National Scholarships- see #article# below

College specific scholarships can be found at the following sites: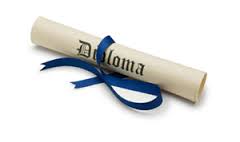 For Peru/Wayne/Chadron:
www.nscs.edu Or visit:
www.unl.edu
www.unk.edu
www.uomaha.edu

GATES Millennium Scholars Program:
---
For those who with a 3.3 GPA + and meet Federal Pell Grant eligibility; Forms due by January each year.
FORMS can be found at www.gmsp.org

Susan Thompson Buffet:
---
The Susan Thompson Buffett scholarship is open to Nebraska students who have at least a 2.5 GPA and will attend a 2 yr or 4 yr college in Nebraska. See online app. Application opens online on Nov 1 each year

Aspiring Nurse Scholarship:
See online application at website: www.nursingschoolsalmanac.com

Mike Rowe's Work Ethic Scholarship Program:
Do you work hard? Do you volunteer? Mike Rowe wants to find good kids, who work hard, see online application at website: profoundlydisconnected.com/scholarship