EDIT MAIN
Information for Parents
Mission
Offering expanded and enhanced learning opportunities to empower High Ability Learners.
Our Children . . . Our Future!
Identification of Students

MAP/NeSA and IQ: a combined weighted score of at least "5" is required for initial consideration.
If Step 1 is met, then Grade Average is calculated. The combined total of MAP/NeSA, IQ, and Grade Average weighted scores must be "7" or above to proceed to step 3.
A Teacher Rating is obtained and the weighted score is applied.
A minimum Total Weighted Score of "11" is required to qualify for the HAL program.
Opportunities for HAL Students
Elementary



Differentiated Instruction
Flexible Grouping
Saturday Camps
Summer Camps
Fine Arts (band, vocal music)

Middle School



Differentiated Instruction
Flexible Grouping
Saturday Camps
Summer Camps
Quiz Bowl
History Day
High School Level Math Courses
Spanish Class (8th grade only)
Fine Arts (band, art, vocal music)
Extra-Curricular Clubs and Organizations

High School



Differentiated Instruction
Advanced Placement Courses
Advanced STEM Classes
Math, Computer, and Business Contests
Quiz Bowl Team
Online Courses
Dual Credit and Online College Courses
Bronze, Silver and Gold Achievement Levels for Medals
Career and College Exploration Course
Fine Arts (band, art, vocal music)
Extra-Curricular Clubs and Organizations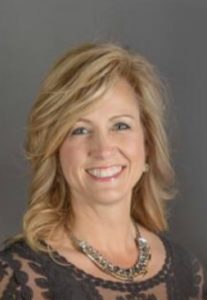 Kim Weeks, HAL Coordinator
Contact Information: 402.274.4328
kim.weeks@apsbulldogs.org