SAFE RETURN TO LEARN PLAN
WHAT WE KNOW ABOUT COVID19 TRANSMISSION IN SCHOOLS
QUARANTINE LEARNING GUIDELINES
All the ideas. All in one place.
Students will need their username and password. If you need help with that, please contact your child's teacher.
K-5 Science Videos and Lessons
Movement and mindfulness videos.
Series of cancer, genetics, pathology and microbiology, pharmacology, and career modules for students in grades 6-12.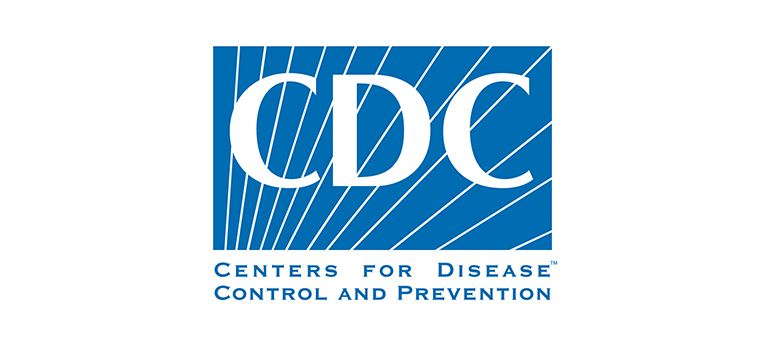 SOUTHEAST DISTRICT HEALTH DEPARTMENT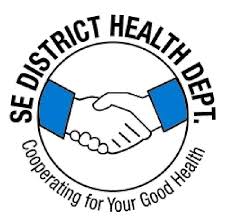 COVID UPDATE FOR ACTIVITIES
As of January 30, 2021, the State of Nebraska will move to the "Green" status of the State's Directed Health Measures. An explanation of the various levels can be found at: http://dhhs.ne.gov/Documents/DHM-Measure-Table-ENGLISH.pdf.
The "Green" status states that indoor capacity for extracurricular events can be at 100%. However, the Nebraska School Activities Association, the governing body of school activities, is requiring all activities remain at 50% of capacity for events. The exact language is below. We understand that messaging being provided by some is conflicting and can be confusing. We are providing this information in an effort to alleviate the confusion being caused by the various agencies. Attendance at Auburn Public School activities will remain at the 50% capacity to be in compliance with the NSAA directive. We will remain at this status until such time we receive communications from the NSAA allowing for any changes.
NSAA Winter Postseason Protocols January 28, 2021
As the winter regular season draws to a close, the NSAA calls upon member schools to host sub-districts and districts for the NSAA. In most activities, the team with the highest seed earns the right to host these events. In other activities, member schools volunteer to host.
The health and safety of students, staff, and local communities remain the priority of the NSAA.
The NSAA is implementing the following requirements for host schools of all NSAA winter sub-district and district contests:
Active participants are permitted to wear face coverings during competition, but not required.

Coaches and non-active participants are required to wear face coverings.

Spectators are required to wear face coverings at all times.

Attendance is restricted to 50% of occupancy unless local health departments or host schools are more

restrictive.

The host school may establish additional requirements. Any additional requirements implemented by the

host school must be the same for all participants, officials, and spectators.

All participating schools and spectators are expected to adhere to these requirements.

In addition, to advance in the winter postseason a team/individual must participate in their state qualifying contest(s). If an NSAA member school is unable to participate due to COVID-19, sub-district, district final and state championship contests will not be postponed or canceled.

The NSAA has great appreciation for all its member schools and their tireless efforts to provide opportunities for learning and participation in NSAA activities. Communication, flexibility, and patience will be key in supporting our high school student participants as they pursue an NSAA State Championship this winter. Thank you in advance for your cooperation.
UPDATED REMOTE AND QUARANTINE LEARNING GUIDELINES
December 31, 2020
Dear Parents/Guardians,
The district has revised Remote Learning and Quarantine Learning Guidelines for educators, students, and families to ensure an equitable and quality learning experience can occur at home. The guidelines specifically describe the roles and responsibilities of administration, teachers, school counselors, remote learning coaches, students, and parents. It is imperative that the guidelines are followed so students can continue to grow academically and that learning gaps do not occur. St udents are required to complete all assignments during quarantine and remote learning. Also, students will be required to connect via Zoom during their classroom teachers' scheduled times to engage in instruction. Each teacher will share his/her schedule and Zoom link with students.
Students who fail to follow these guidelines will be considered absent. Students who accumulate five unexcused absences in a quarter shall be deemed to have "excessive absences''. Such absences shall be determined on a per day basis for elementary students and on a per class basis for secondary students. A letter will be sent to the parent/guardian of a student who has excessive absences. After 20 absences, the district will notify the parent/guardian in writing and then refer the student to the county attorney.
If your student is sick and cannot participate in classroom instruction, we ask that you notify the school of the student's absence at the beginning of the school day. Students who join the class 10 minutes late will be marked as tardy.
Please review the revised guidelines and changes in bold print. Return the last page of the document to me with your signature. Your signature indicates understanding and agreement with the guidelines. Our intent with the revised guidelines is to promote academic success for our students.
Yours in education,
Suzanne Whisler
Director of Curriculum,
Auburn Public Schools
suzanne.whisler@apsbulldogs.org 402.274.4830
Good afternoon. I wanted to take a moment and update everyone on our status with COVID -19.
As of the morning of November 16th, we do not have any students in isolation (positive) for COVID. We do have two staff members in isolation. There are currently 68 students in Quarantine (exposed to COVID but not currently positive) and one staff member. Please visit with your building nurse if you have questions regarding these numbers.
We are continuing to monitor the situation daily and even hourly. As many of you know, the Governor has updated the Directed Health Measures on an accelerated and unpredictable schedule. Below is a chart released by the Governor at the press conference on Friday, November 13th. Please note that we are currently at the "orange" level of the chart. There certainly is a chance that we will be in the "red" level soon, but it depends on hospital capacity. At both the orange and red level, the Governor has schools listed as being open. The only real change for school districts between the orange and the red is a change in extracurricular activities. I have also provided a link to the newest Directed Health Measure.
As a district, we updated our plans to not rely solely on the risk dials, just as many other districts have done. The risk dials take into account many data points that are independent and unreliable to public schools. We utilize the data provided by the Health Department at both the community level and the school building level. As demonstrated by the numbers above, the impact in our buildings from COVID-19 is not at the levels of the communities.
You recently received a letter from all of the school districts in ESU4. If you have not had a chance to read it, it is posted on our website under the COVID-19 tab. The letter reinforces that all of the districts in the area are meeting regularly and discussing plans and learned scientific data regarding COVID-19. Many of our plans have changed because of new knowledge. The current evidence suggests that students and staff are better protected from contracting COVID-19 while in school settings. School Districts can better enforce the wearing of face coverings and the cleaning of surfaces. The vast majority of cases have been contracted while outside of the school environment, when not at a school-sponsored event. We will continue to monitor the science regarding this issue, and we will continue to monitor our own status as a school district.
As of the writing of this email, there are a series of press conferences planned for this week by the Governor. Any one of these press conferences may require us to change course. We have continued to be as proactive as we can, but we have been regularly upended in our planning by the release of new plans or Directed Health Measures without any prior knowledge or warning. We ask that everyone remain as flexible as possible
I know that these are not easy times. I greatly appreciate all of the support that our community has given to our teachers and staff. We will continue to navigate this and other situations together, as a team. I am always available to answer any questions you may have and welcome any opportunity to visit with groups or individuals to help the flow of communication.
David Patton
Superintendent
Auburn Public Schools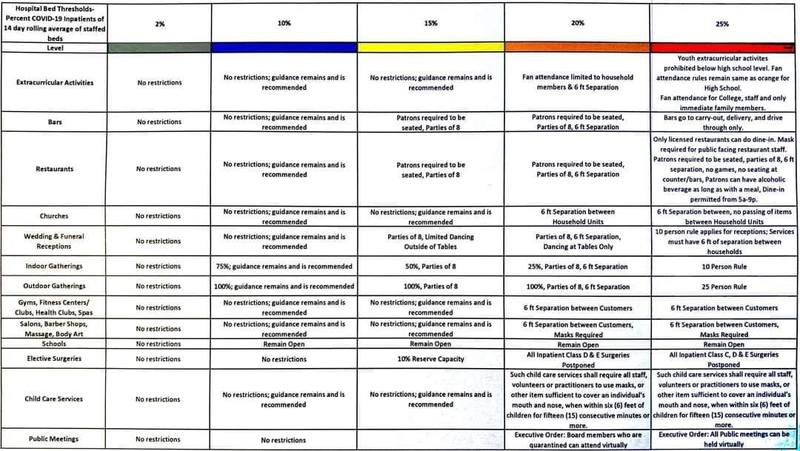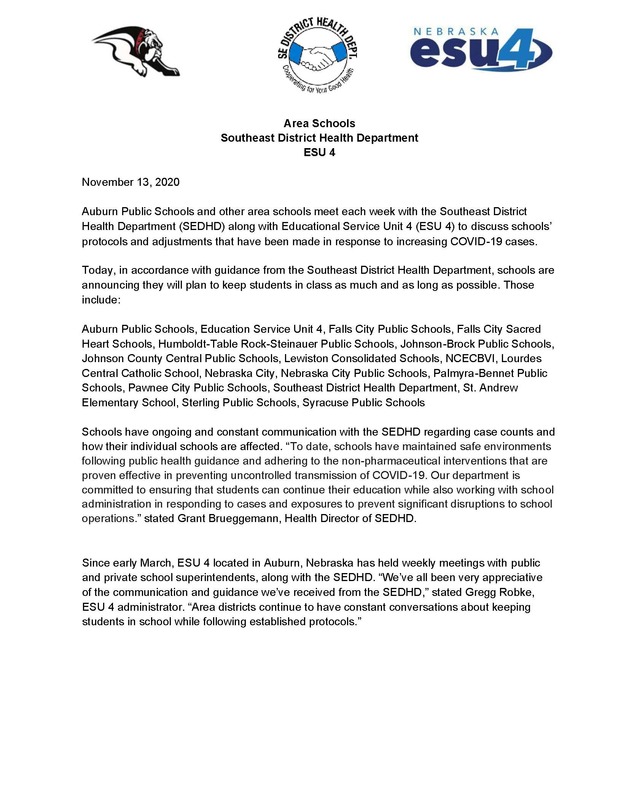 REVISED "RETURN TO SCHOOL" PLAN
October 23, 2020
Dear Parent/Guardians,
Auburn Public Schools believes in doing all we can to provide a high-quality educational experience to all students regardless of the circumstances. We believe it is critical to provide staff and students with a safe and healthy learning environment. We believe being proactive in planning and preparation is essential in order to effectively respond to challenging situations. We believe that being in school is the best place for students to receive an education. We believe that social interactions are crucial in the social and emotional development of our students. We believe
keeping our schools open will be a shared responsibility of the district, staff, students, families, and the community.
With these beliefs in mind, a district team composed of administrators, staff, parents, local health officials, and members of the Board of Education created a Return to School Protocol for the 2020 - 2021 school year in response to the COVID 19 pandemic. The protocol includes five levels of risk: low, low/moderate, moderate, moderate/high and high/severe.
Due to changes in what the health professionals have learned about COVID-19 there have been many changes to the guidance we received from local health departments, educational organizations, and in the Directed Health Measures. These changes required us to change our plan.
The knowledge of how we must change our behaviors to keep our students and staff safe continues to evolve. Our plan is flexible and will continue to evolve as well.
The district values our partnership with families. Together we will make certain we are meeting the academic and social-emotional needs of students in a safe and healthy learning environment.
Sincerely,
David Patton
Superintendent
Auburn Public Schools
COVID-19 UPDATE - 10.13.2020
On Monday, October 12th, the Auburn School Board received an update from the Southeast Nebraska Health Department at their regular Board meeting. The Health Department reported that cases of COVID-19 are on the rise in the entire Southeast District. While all of the indicators in the Auburn Public Schools area are not as high as they were when the District implemented the A/B schedule, they are rising toward that level. As of Monday, October 12th, Auburn Public Schools has a total of 8 people (students and staff) that have tested positive for COVID-19 and are currently isolated. These eight positive tests can all be traced to a single source event. There are students and staff that are currently quarantined or on self-monitor status as a precautionary measure.
Recent evidence is suggesting that most students and staff do not contract COVID-19 while at school or at school activities. Please see the resource link below. With this information in mind, the District will begin revision of the Pandemic Plan. The revision is with the support of the local Health Department and will be based upon the science and evidence concerning COVID-19. More information will be forthcoming soon.
Please continue to help us keep our kids in school and provide them the school experiences they deserve by practicing the protocols of washing your hands frequently, practicing social distancing and wearing a face covering.
Thank you,
The Atlantic - "Schools Aren't Super-Spreaders"
Do you need help with your homework? The Auburn Public Schools Homework Helpline is a free tutoring service established to help APS Calvert, Middle School, and High School students with homework questions.
Homework Helpline tutors help students with their homework by answering questions and guiding them to resources to support their learning. Tutors do not do the work for the students or give them the answers. The role of a tutor is to help students arrive at the correct answer.
Homework Helpline tutors will ask students who call for their name and grade level. A student should have the following items ready before calling the helpline.
● Homework assignment
● Textbook or access to Google Classroom
● Paper
● Pen or pencil
● Calculator if needed
The Homework Helpline is available to students and families Monday through Friday from 10:30 a.m. to 3:00 p.m. Call for help at 402-274-4830 and ask for the Homework Helpline. You can also reach Homework Helpline tutors by email at homework@apsbulldogs.org.
RESOURCES FOR STUDENTS & PARENTS
GOOGLE CLASSROOM FOR STUDENTS & PARENTS:
The Auburn Public School Board held a special meeting on September 28, 2020 to receive an update on the current status of COVID-19 in the immediate area. Representatives from the Southeast District Health Department reported that there is currently no substantial change in the current 7 day and 14 day averages in the incidence of COVID-19 cases. The current trends are equivalent to half the incidence that was present at the time the District went to a A/B schedule. Based upon the report, the District will continue with the current practice of all students in attendance at the same time. The District will adhere to the State of Nebraska Directed Health Measure dated September 18, 2020 and require that face coverings be worn in the schools. The School Board will continue to receive updates on the pandemic and will adjust accordingly to the status of the virus.
Grant Brueggemann
SEDHD
LETTER TO PARENTS - 9.23.2020
APS Families,
I am writing today to provide some recent developments and updates regarding COVID-19 and our Districts' calendar and attendance practices.
Over the past few weeks we have experienced a decline in positive cases of COVID-19 in our immediate area. Our rates are currently about half of what they were when the District decided to move to the A/B schedule. These recent trends have allowed us to begin to reconsider our school schedule.
On September 21st, a new Directed Health Measure (DHM) from the Governor's Office was released. The new DHM has significant differences from all previous DHMs. Many of the changes are due to the ever evolving understanding of the virus. You can view the the latest Directed Health Measure at: http://dhhs.ne.gov/Documents/SEHD-DHM-September21.pdf
A summary of the changes are as follows (and can be found on page 11 of the entire document or noted as the second page 5):
1. A student that is at an outdoor extracurricular event that is exposed to someone who is positive no longer must quarantine. They may attend school but self monitor. The positive student must quarantine.
2. A student at an indoor extracurricular event that is exposed to a positive person may or may not have to quarantine. The decision will be determined by our Health Department and the contact tracing protocols of the Health Department where the event took place (which include length of time inside 6 feet from the positive student). The positive student must quarantine.
3. A student that is in a classroom where ALL students are wearing mask that comes into contact with a positive person will not need to quarantine. The student may attend school and must self monitor for symptoms. The positive student must quarantine.
4. A student that is in contact with a positive case and the positive case is not wearing a mask, both the positive student and those that meet the contact tracing guidelines must quarantine.
5. A student that is in contact with a positive case and the positive case is masked but the others are not, the positive person must quarantine and any student not masked that meets the contact tracing guidelines must quarantine. All other persons do not need to quarantine.
6. A student that is in contact with a positive person, and nobody is wearing masks, then everyone that meets the contact tracing guidelines must quarantine.
With this new DHM information in mind, and because of the recent and continued decreases in positive cases in our immediate area, Auburn Public Schools will return to all students in attendance beginning Monday, September 28th. We will continue the same practices that were in place prior to the A/B schedule. All students and staff must wear face coverings while in the classroom or inside a school building. We encourage our patrons and spectators to wear face coverings while attending school sponsored events. We will continue with the practice to limit spectators at District events and activities to 6 people per participant. Practices and protocols to help support the new DHM are being developed at this time to help ensure the safety and well-being of all our students and staff. We will remain in full face-to-face instruction so long as the indicators of the virus allows.
We understand that this can be a confusing and often frustrating time. It is for all of us. The information continues to evolve and we continue to assess how to best react to the information in such a way to ensure the safety and well-being for all our students and staff; while providing as much of a traditional educational experience for everyone.
Please feel free to contact your teacher, building administrator or the Central Office if you have any questions or concerns. Thank you again for all your support during this time.
David Patton
Superintendent
SEDHD & APS LETTER - 9.22.2020
To ensure open communications between Auburn Public Schools (APS) administration and the community, Auburn Public Schools and the Southeast District Health Department (SEDHD) are providing this update regarding the status of COVID-19 in our community and outline the contributing factors that led to transitioning to an alternate learning schedule.
During the beginning of August, trending data suggested that Nemaha county had reached a concerning level of incidence of COVID-19, which, if not addressed, would have adversely impacted Auburn Public Schools. Nemaha county had reached an incidence rate that was nine times higher than the recommended levels as established by the University of Nebraska Medical Center – 50 cases per million per day – twice that of Douglas county and double that than any other county within the Southeast Health District.
Additionally, the percent of positive tests (total positive tests compared to all tests conducted) had also begun to increase while considering the number of completed tests. On the week ending on July 25, Nemaha county's percent of positive tests was 6.7%. Two weeks thereafter, the week ending on August 15, this metric had reached 35.0%. Further, the rate of community transmission within Nemaha county had also been trending upwards. On the week ending on July 25, community transmission was 4.8% and subsequently reached 17.4% for the week ending on August 15, with peaks as high as 27.8% during the weeks in between.
An examination of similar-sized school districts experiencing similar disease burden illustrated that classroom instruction would have ceased if no immediate intervention was pursued. The recommendations given by SEDHD and actions taken by APS administration and Board of Education were based on the sole purpose of being preventative. Reducing class sizes and the number of spectators at extracurricular activities lessened the risk of exposures and lowered the number of students and staff that would have been subsequently quarantined. Prior to going to an alternate learning schedule, up to twenty students and staff were under quarantine due to exposures occurring within the community. The district acted to prevent similar situations from occurring again.
Thankfully, COVID-19 incidence has trended downwards during the past four weeks. As of our Board meeting on September 14th, the incident rate is almost half of what it was when the move to A/B was done. Also, the positive test rate and transmission rate are reduced. Because of these positive changes and the changes with the new Directed Health Measures released on September 21st ( http://dhhs.ne.gov/Documents/SEHD-DHM-September21.pdf), Auburn Public Schools will be transitioning back to all students in attendance every day beginning September 28th. Auburn and surrounding communities play a vital role in ensuring that APS students can continue to attend school and participate in activities on a regular basis by following the recommendations provided by SEDHD.
We understand how difficult this time can be for our families, students and staff. Please visit with your classroom teacher, building administration or contact the Central Office if you have any concerns or questions. It is the wish of APS to continue to provide as much of a complete school experience for our students and families with the ultimate goal of providing the quality educational experiences we all want for our children.
David Patton Grant Brueggemann
Superintendent Executive Director
Auburn Public Schools SEDHD
RETURN TO SCHOOL PROTOCOL FOR THE DISTRICT, ELEMENTARY, AND SECONDARY SCHOOLS
BASED ON DATA FROM THE SOUTHEAST DISTRICT HEALTH DEPARTMENT, WE MUST ADHERE TO THE LOW/MODERATE RISK PRACTICES AT THIS TIME.
Click the links for a printable PDF version of the following documents:
08/18/2020
Bulldog Nation,
As fall activities get underway I want to communicate the current landscape of high school activities in Nebraska while we are in the midst of the Covid-19 pandemic. The Nebraska School Activities Association (NSAA) has communicated to all schools that the home school will implement the protocols that will be used for each event that is hosted. The visiting team and all of the fans in attendance, both home fans and visitor fans, are expected to comply with the protocol for that
event on that date.
This means that with each event there are going to be different protocols. It is also likely that these protocols will vary greatly by school and event. Protocols may not even be the same for a school from week to week. Some schools may limit or restrict attendance by number or to those living in the player's household and a pass list may exist to get in. Other schools may require those in attendance to wear masks, while other schools may have limited or no bleacher seating and ask
spectators to bring their own chairs. Additional items that some schools are considering include the following: designated parking lots to park in, specific restrooms to use, assigned concession stands to use with limited items sold. These are just a few of the variables. Some schools even have different protocols for different sports or for indoor vs outdoor activities.
I know that communicating these protocols is important because we know that some fans may choose to attend or choose not to attend an event based on what protocols are in place for that event. Also, in some cases, fans may not be able to attend an event due to attendance restrictions. To help in communicating specifics for each event, I have developed a spreadsheet that contains information about the protocols that are in place for that event on that date. By visiting the link
bit.ly/apseventprotocol you can view the protocol for each event, home, or away. This spreadsheet will be continually updated as information is known. You can also get to this spreadsheet through the school website (www.auburnpublicschools.org) by clicking on the "Menu" button and then "Event Protocol" under the high school or the middle school section of the website. Should you have questions please feel free to contact the school office at 402-274-4328
.
I thank you in advance for your understanding, flexibility, and patience during these times. I know that it is a stressful time. I am thankful that our student-athletes still have the chance to participate in the activities that they love. I know that no matter the venue or the protocols in place that you all will be rooting hard for the Bulldogs. Go Bulldogs!! #theBULLDOGway
Sincerely,
Jason Palmer
Auburn Middle / High School
Assistant Principal / Activities Director