NEWS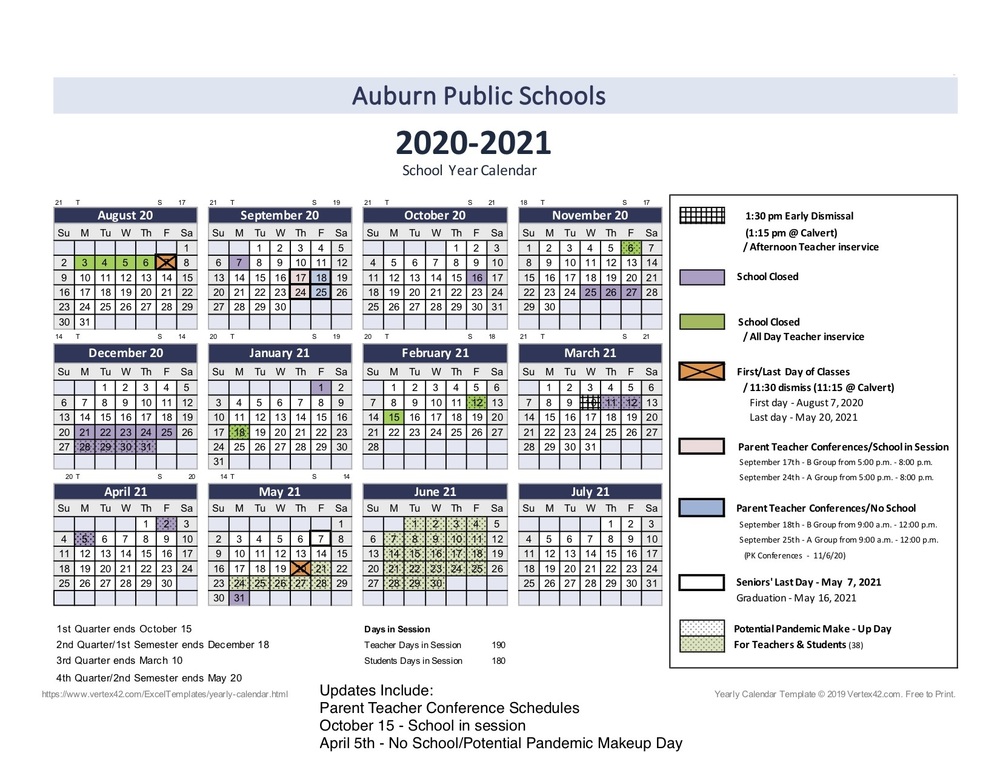 School Calendar UpdatesThe BOE approved updates to the school year calendar on 8/31/20. Click the link below for the newest version. 20-21 School Year Calendar - Printable PDFUpdates...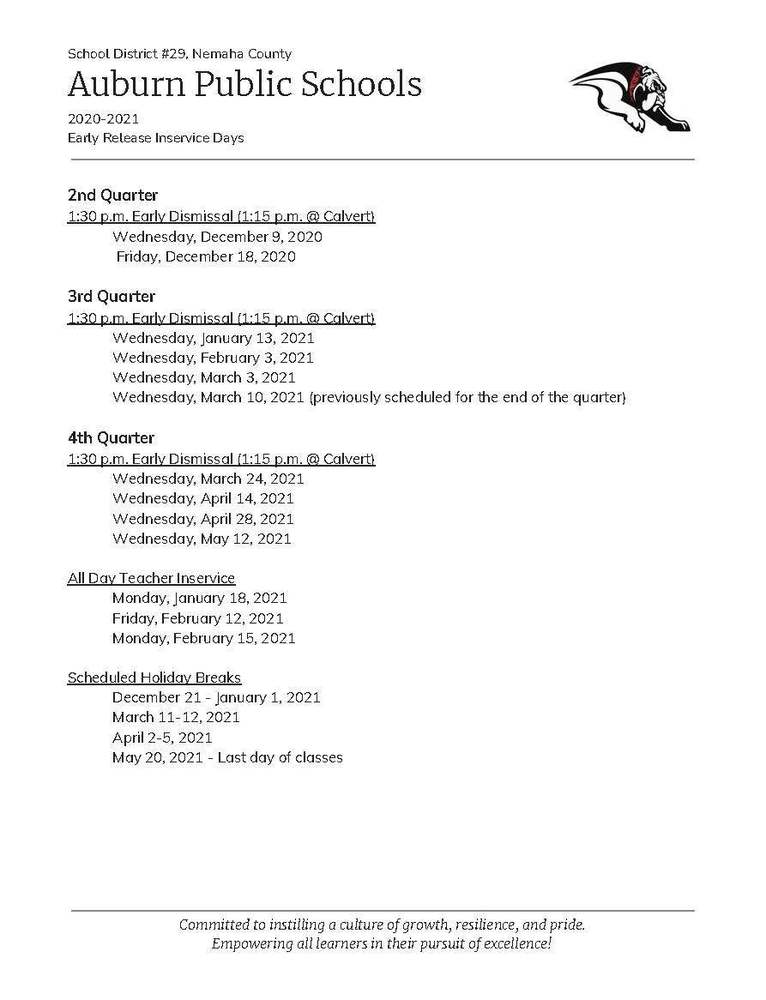 The BOE approved updates to the Early Release days on 11/30/20. An updated version of the school calendar will be posted soon.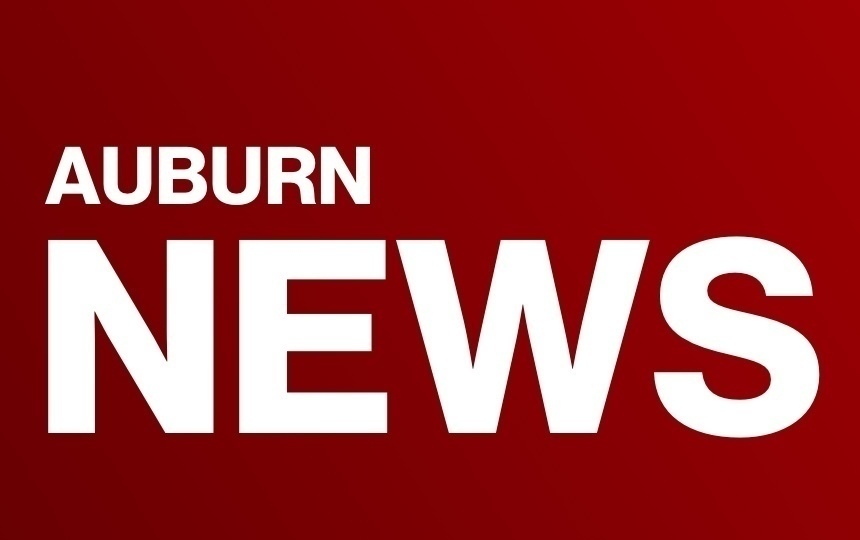 Notice of Special Board Meeting – November 30, 2020The Board of Education of Auburn Public Schools will hold a special meeting on November 30, 2020, at 5:30 p.m., or as soon thereafter as the same...
SEE ALL NEWS
Events