The Auburn Public Schools Foundation serves and promotes the continuing improvement of educational programs offered by Auburn Public Schools. The foundation fulfills its mission by providing financial aid, assistance, and support to the students, faculty, staff, and administration of Auburn Public Schools.
The Auburn Public Schools Foundation has set the following funding priorities to assist Auburn Public Schools:
Scholarships for graduating seniors

Funding of teacher stipends to enhance educational opportunities for students

The purchase of iPads and laptops at the Middle School/High School

The purchase of Mimeo Teach technology at Calvert Elementary

The purchase of bleachers in the main competition gym

The purchase of new curtains for the APS Auditorium
We would gladly accept any donations towards the purchase of these items for Auburn Public Schools.
There are three ways to donate to the Auburn Public Schools Foundation:
Donations to the foundation can be made in person at the Auburn Central Offices at 1713 J Street.

You can mail a check to the Auburn Central Office at 1713 J Street, Auburn, NE 68305. Please provide your contact information with the donation.

We also accept electronic donations via Paypal. YOU DO NOT NEED TO HAVE A PAYPAL ACCOUNT TO USE THIS METHOD. Paypal will accept any form of credit or debit card. Paypal makes is easy to contribute one time to to set up a recurring payment to the foundation. All donations to the Auburn Public Schools Foundation are tax deductible.

Auburn Schools Foundation Receives $40,000 to Establish Joe Darling Memorial Scholarship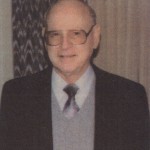 The Auburn Public Schools (APS) Foundation is proud to announce the donation of $40,000 for the creation of the Joe Darling Memorial Scholarship.
Two scholarships of $500 each will be given annually to one boy and one girl graduating from Auburn High School. Kevin Reiman, APS superintendent, noted the families of Joe Darling have endowed this scholarship "in memory of our generous and loving father. He was also a very honest and hard-working businessman. Joe was a proud graduate of Auburn Public School never missing the Auburn Alumni Banquet. Their hope is this gift will be a memorial to Joe's generous spirit that assists two seniors to fulfill his/her goals in reaching a higher education."
The Foundation would like to thank the siblings of Joe Darling for their donations toward this scholarship:
LindaBoden of Nemaha

Dale Darling and Larry Darling, both of Lincoln

Nancy Darling of Mountain View, Calif.

Vicki McMurray of Lawrence, Kan.

Deanna Mellage of Auburn

Pat O'Grady of Falls City

Gail Sears of Ainsworth.
For more information on the Auburn Public Schools Foundation, please visit the school website at www.auburnpublicschools.org
Joseph and Bonnie Kuwitzky Memorial Scholarship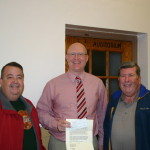 Auburn Public Schools and the Auburn Public Schools Foundation are proud to announce the creation of a new scholarship in memory of Joseph and Bonnie Kuwitzky. Because the Kutwitsky couple believed their four sons received a strong elementary and secondary education from Auburn Public Schools, Joseph (Joe) chose to include a $20,000 bequest to the foundation in his will. The Joseph andBonnie Kuwitzky Memorial Scholarship will be awarded to an Auburn High School senior pursuing a degree in a trade school or 2-year community college.
Joe and Bonnie Kuwitzky owned and operated Kuwitzky Electric in Auburn starting in 1948. Their four sons, Todd, Kent, T.J., and Kirk, allgraduated from Auburn High School.
Kevin Reiman, Auburn Superintendent, thanked the Kuwitzkys for their donation. "I am honored to accept this check on behalf of Auburn Public Schools and the Auburn Public Schools Foundation. The Kuwitzkys' commitment to the future of our students is to be commended. We look forward to honoring Joe and Bonnie Kuwitzky through this scholarship for many years to come."
The Auburn Public Schools Foundation was created to support the education of Auburn Public Schools students, both now andafter graduation. The APS Foundation, through generous donationslike the Kuwitzkys', has provided scholarships, curriculum stipends, and other educational resources for Auburn Public Schools teachers and students. To learn how you can give to the APS Foundation, please contact Kevin Reiman at the APS Central Offices (402) 274-4830.
Donate
Links