EDIT MAIN
Suzanne Whisler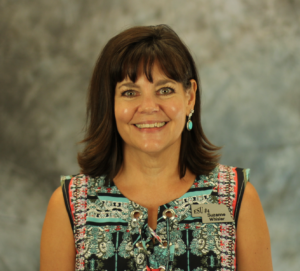 Director of School Improvement and Curriculum
Contact Me:
Phone: 402-274-4830
Email: suzanne.whisler@apsbulldogs.org
---
Greetings! As the Director of School Improvement and Curriculum with Auburn Public Schools, my goal is to support educators in the areas of instruction, curriculum, assessment, and to help lead the continuous improvement process for the district. I believe in learning for ALL students and celebrating the wonderful things that are happening in our district. I am passionate about education and growing professionally as an educator in order to meet the needs of the students we serve. Teaching is the one profession that creates all other professions. ~Unknown
Previously, I taught with Auburn Public Schools for 23 years as an elementary teacher and also served as the HAL Coordinator. In addition, I was the Professional Development Co-Director with ESU 4 for 10 years. I received my bachelor and master's degrees from Peru State College. I also received an endorsement in assessment from the University of Nebraska-Lincoln.
In my spare time, I enjoy spending time with my family, reading, traveling, and exercising.
It's an honor to serve the students and educators of Auburn Public Schools. Please feel free to contact me at 402-274-4830 or by email at suzanne.whisler@apsbulldogs.org.
APS Mission: Achieving success through innovation and excellence.
Our Children . . . Our Future!
"None of us is as smart as all of us." ~Ken Blanchard