Save the date for 8th grade recognition!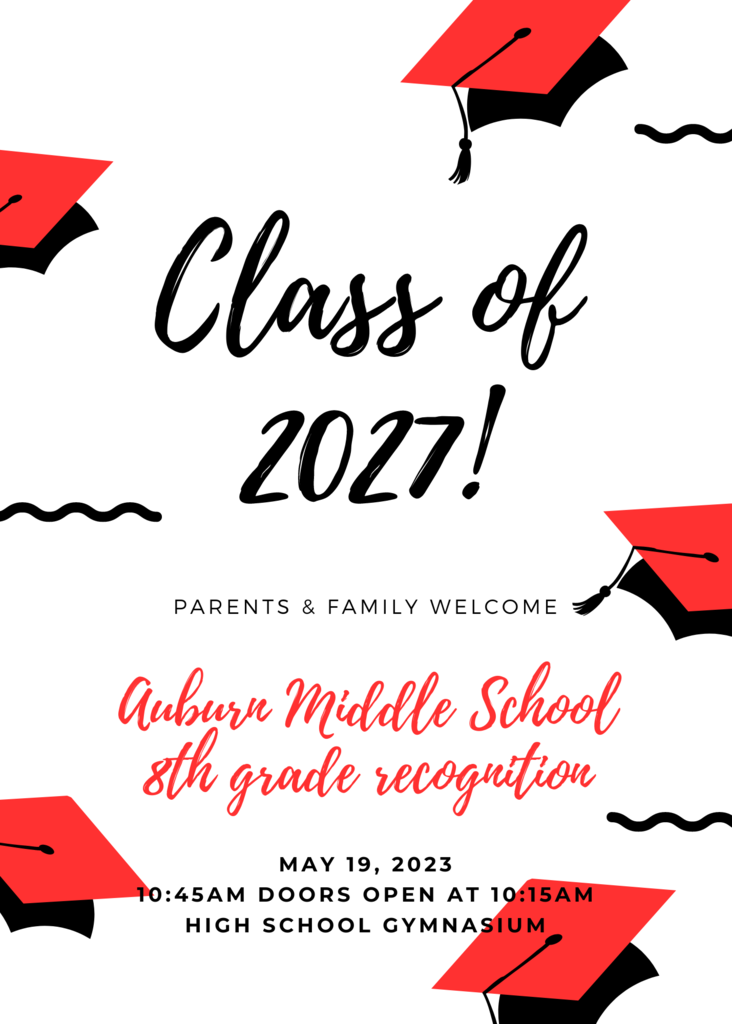 The AHS Quiz Bowl team finished their season at the state tournament yesterday. Only 30 teams in the entire state, ranging from Class A to Class D2, qualified for the tournament. Congratulations on a great season!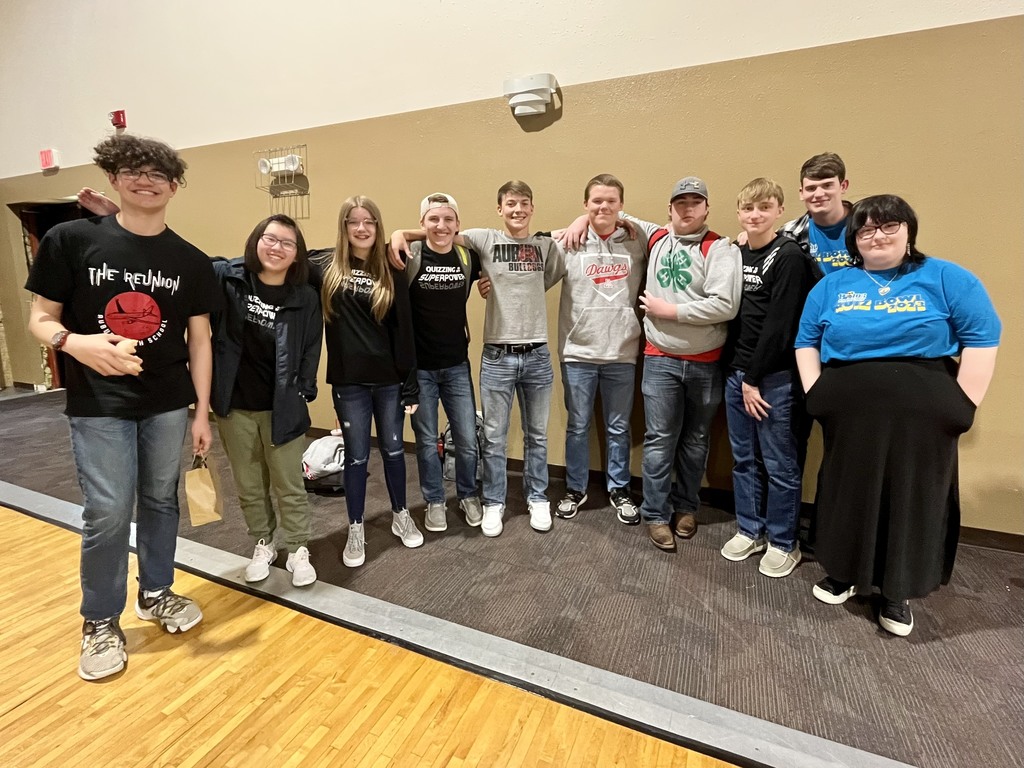 SPOTLIGHT: Have you heard of Sixpence but wonder what it is, or what they do?! Diane is the anchor that keeps Auburn Sixpence grounded in high-quality parent/child interactions, and authentic and genuine relationships. She spends her days preparing and executing resources and activities for families and the community, and she does it with such a big heart! Diane has had an impact on many families in Nemaha County, and the bonds she has created with the families she serves is an invaluable quality to have in our community. Please help THANK Diane for her commitment and dedication to our children and families!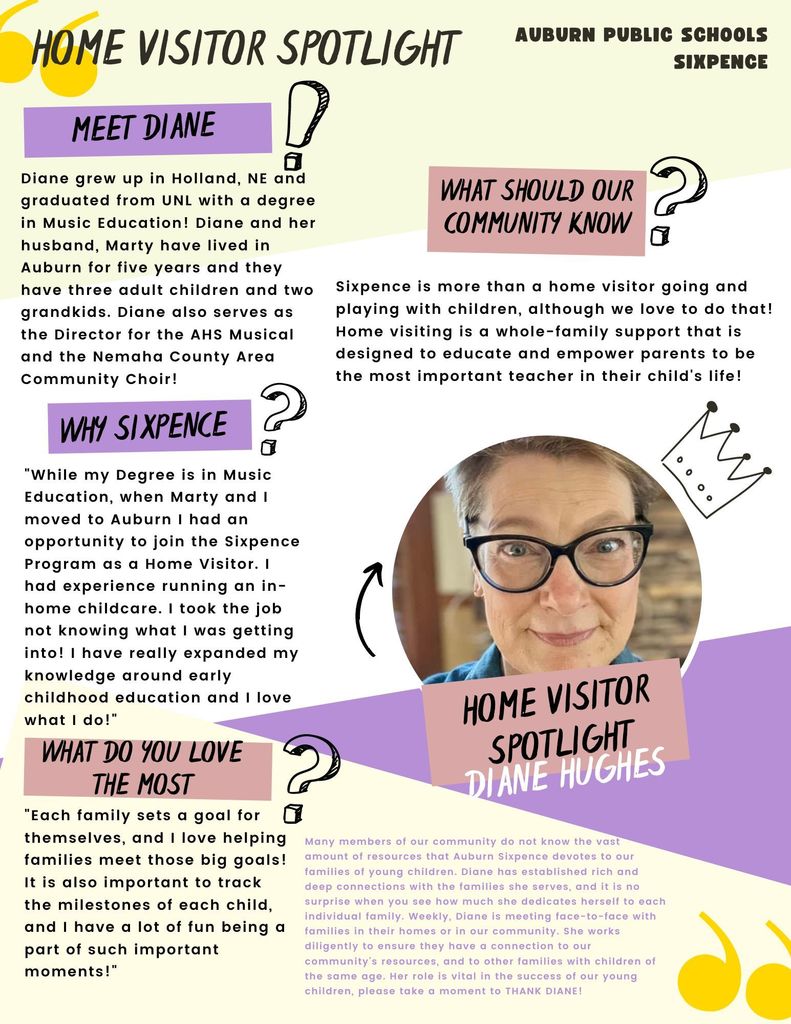 Today we celebrate the APS Administrative Professionals! They are vital to the success of our schools! Thanks for all you do every day to support staff and students!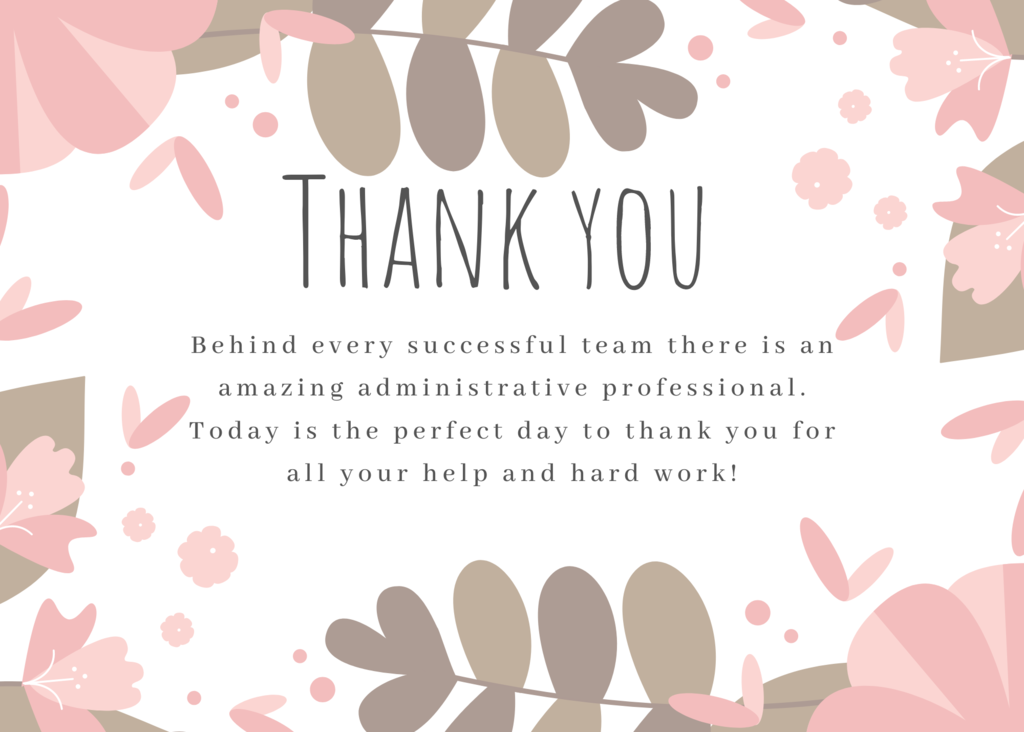 Bulldogs move to 9-6 on the year with the win over Rock Port 11-5!! Go Dogs!!

Good luck the quiz bowl team as they compete at the state competition tomorrow in Hastings! Live updates will be posted to the ESU9 website. Go Bulldogs!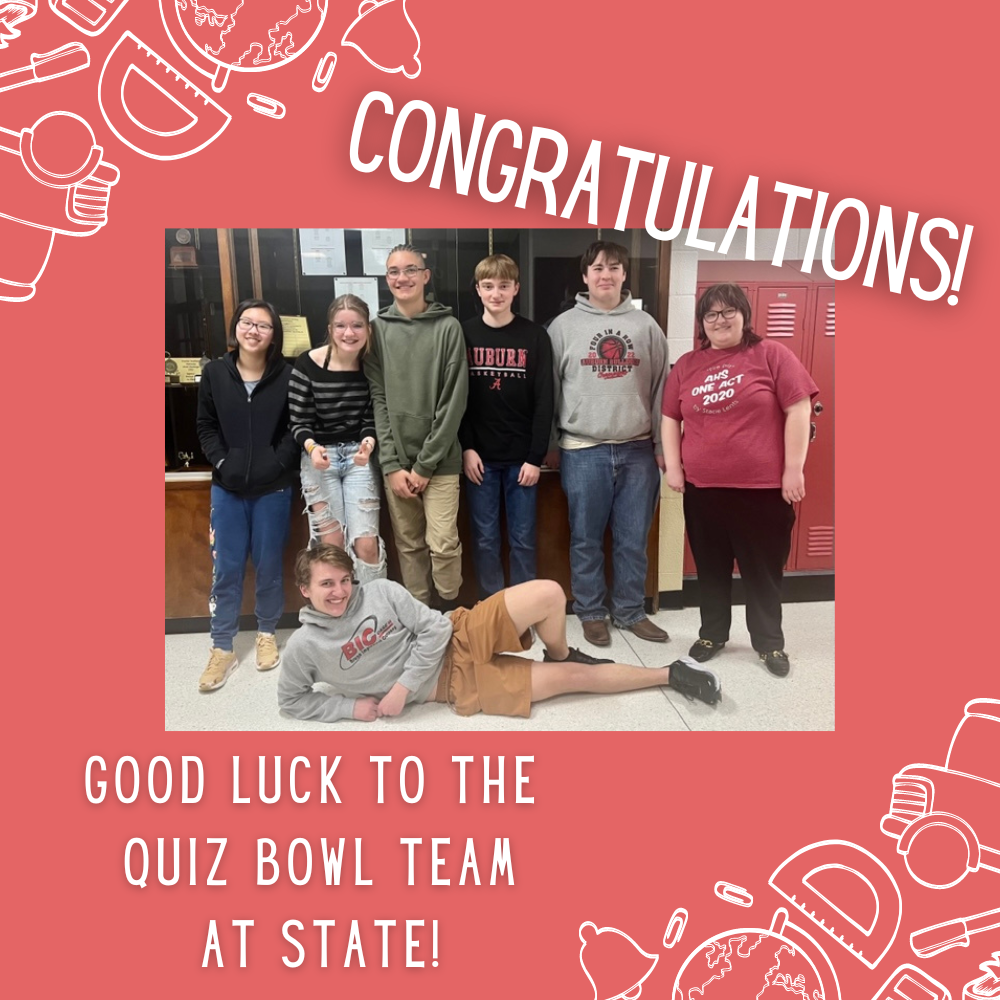 With that win the Bulldogs Move to 8-6 on the year!! Bulldogs break the single season win record with the win!! GO BULLDOGS!!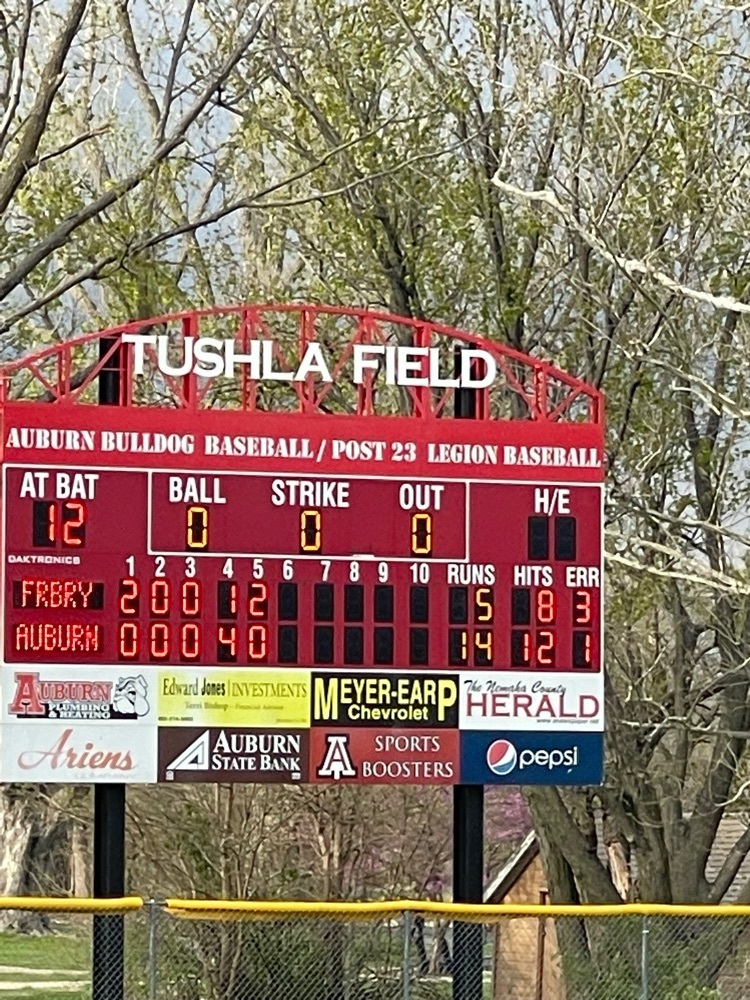 A lot of fight in the Auburn Girls Soccer team tonight, but come up short in 2 Overtimes with 4-3 loss to Schuyler. First Goal by Liston Crotty and the next two goals by Courtlyn Keeling. Both Lucia Campbell and Cailyn Erickson contributed with 15 or more saves each.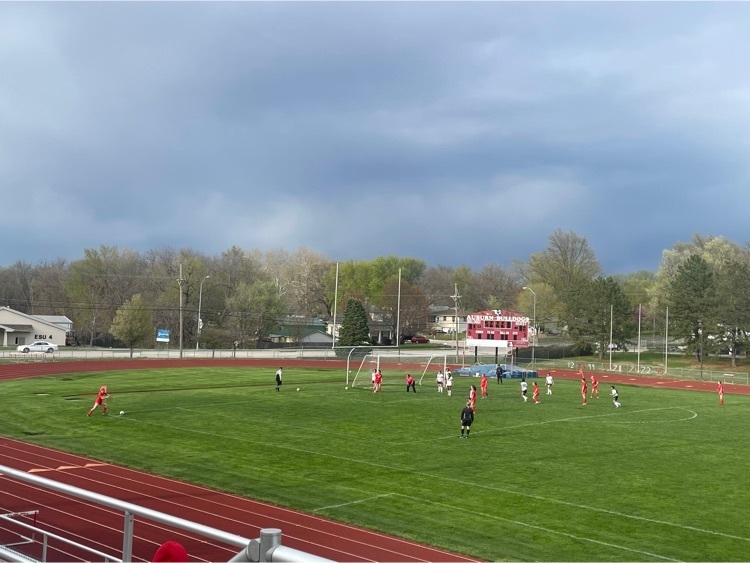 Congratulations to APS Foundation grant recipients! Grant funds are used to purchase supplies, materials, equipment, or curriculum to enhance learning for students. Thank you Foundation for your support!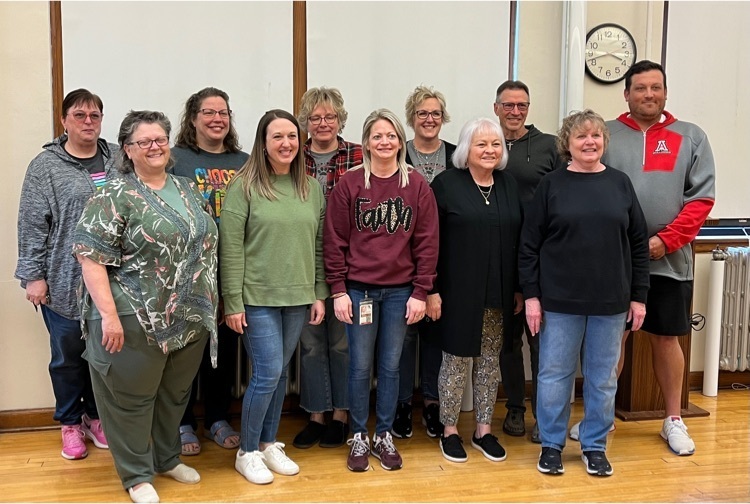 Thank you to Officer Moyer from Nemaha County Sheriffs Department for joining Mrs. Gerdes' careers classroom today!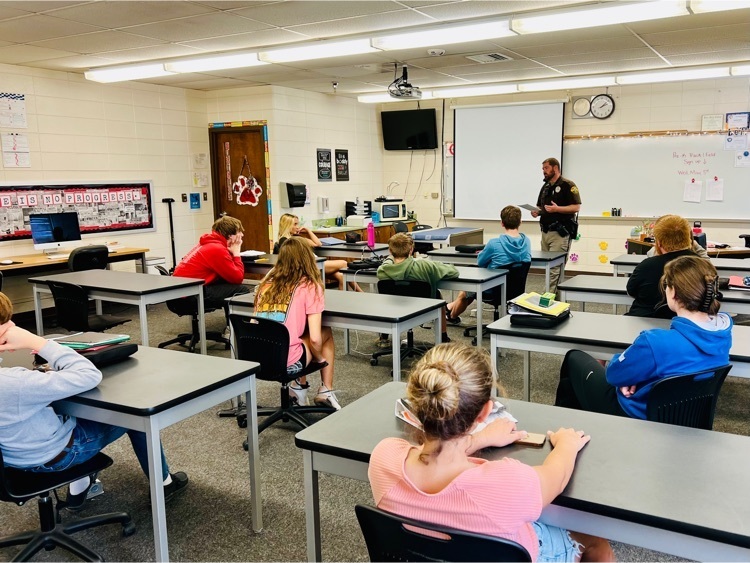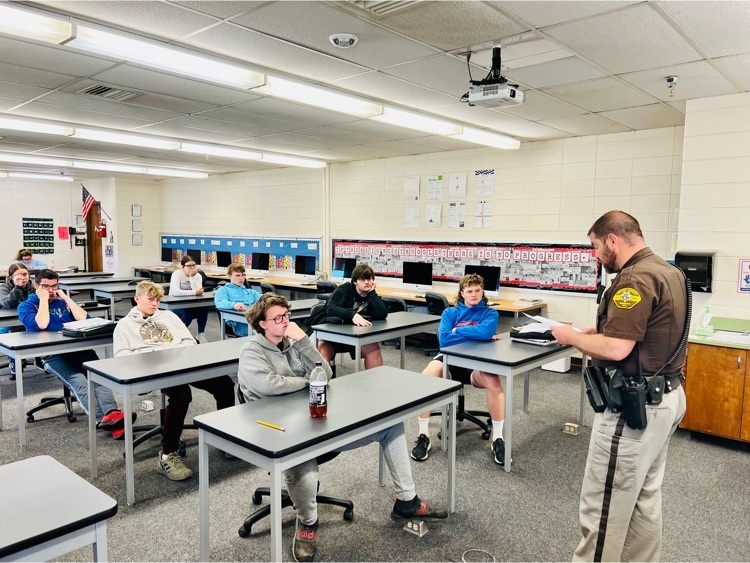 Tomorrow's boys golf tournament has been rescheduled for next Saturday, April 29th. Go Bulldogs!
Bulldog Beginnings Preschool Orientation! When: Thursday, April 27th @ 5pm. Who: Incoming 23/24 Preschool Students Where: Calvert Preschool Classrooms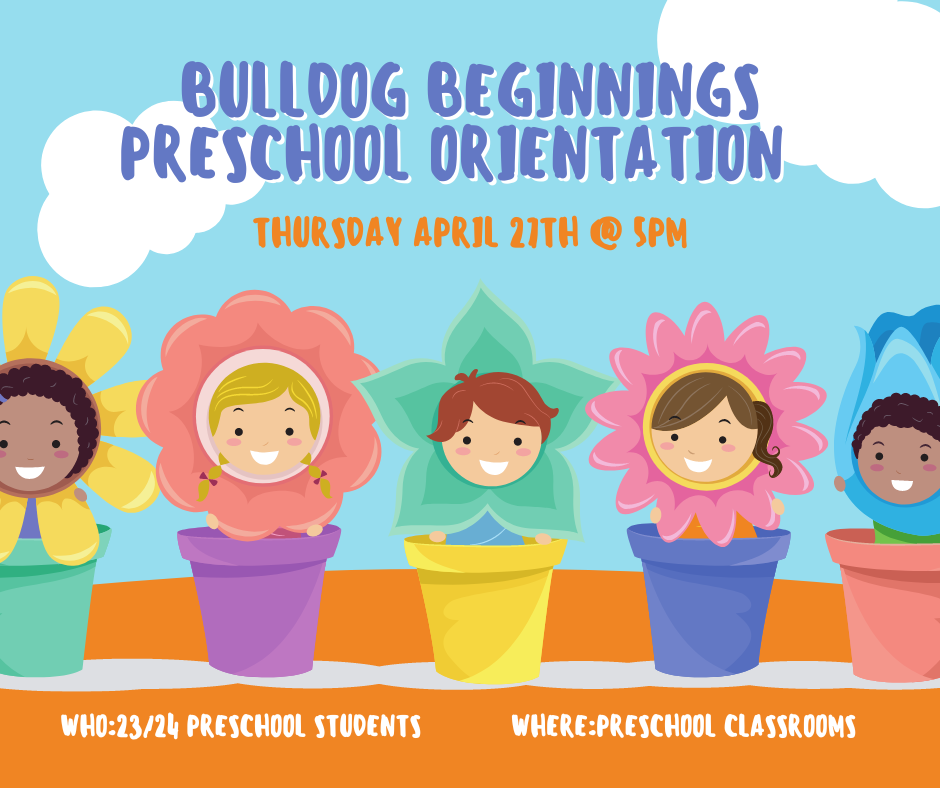 Reminder: APS Secondary School will be closed on Friday, April 21st to host the District Music Contest.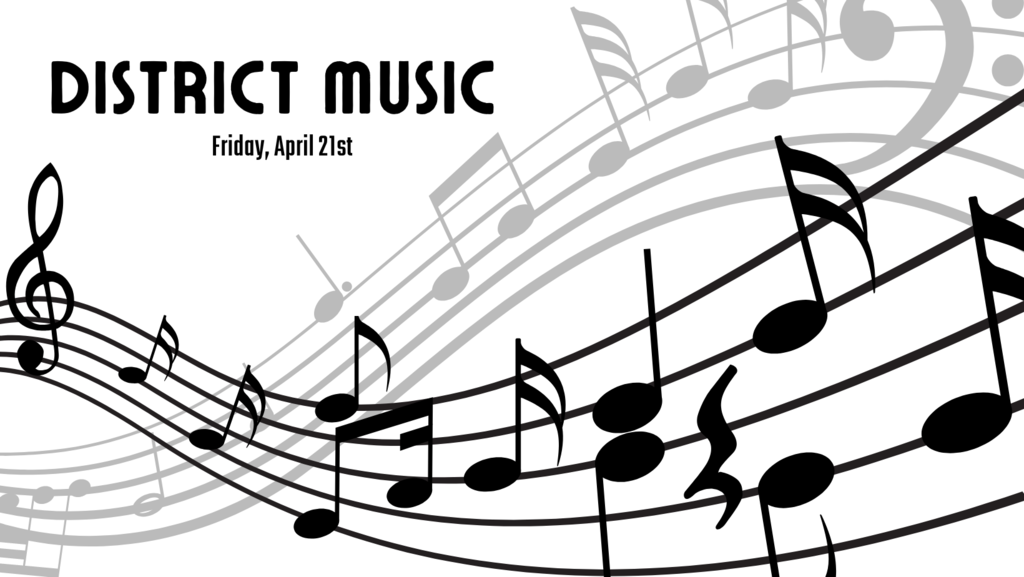 Soccer girls fight tonight in a 5-3 win over NE City. Goals by Morgan Judd, Cailyn Erickson, Liston Crotty, Lucia Campbell, and Courtlyn Keeling. Assists by Lily Becker, Liston Crotty, Zoe Baltensperger, and Courtlyn Keeling. Girls pick up their 4th win, a school record!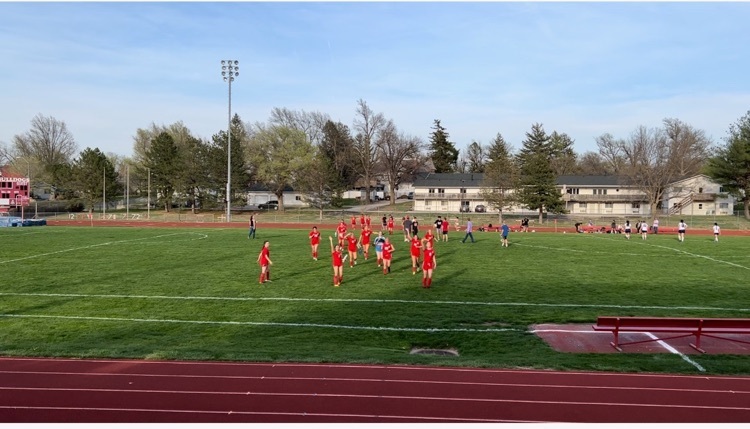 The District Music Contest is this Friday, April 21. Stop by and check out all of the talented students!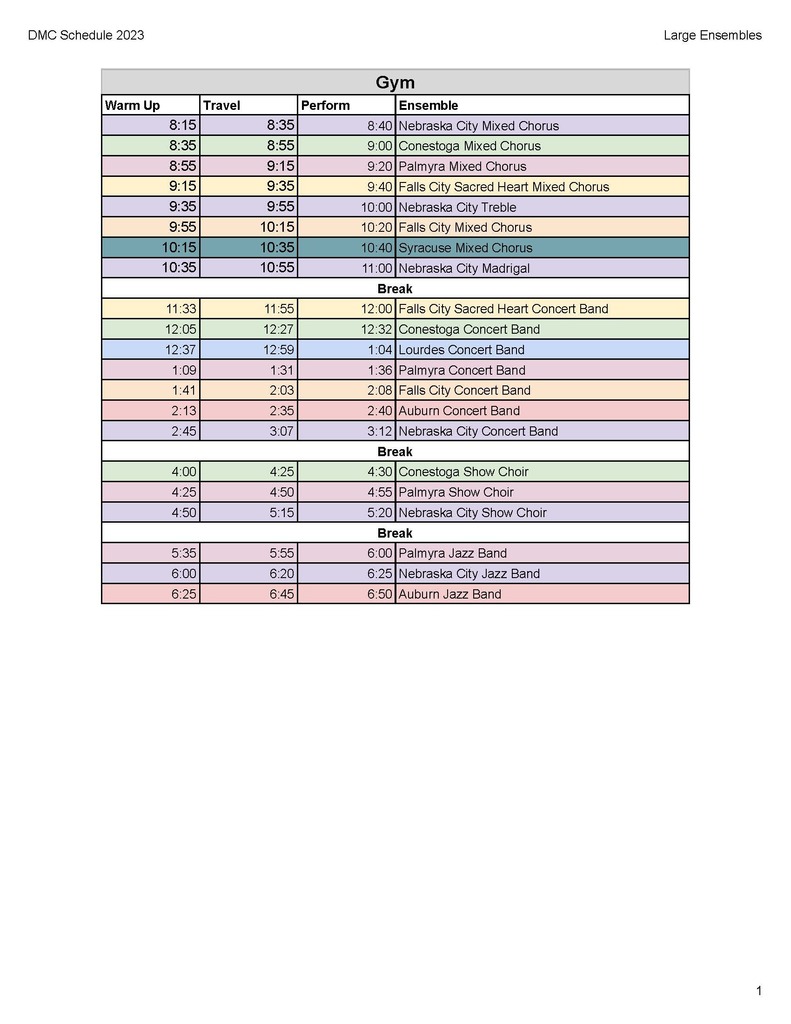 The Academic and Athletic Awards Night will be held on Monday, May 1st at 7 PM in the AHS Gym. We look forward to celebrating the successes of teams and individuals from the 2022-2023 school year. #TheBulldogWay

AHS Speech Fundraiser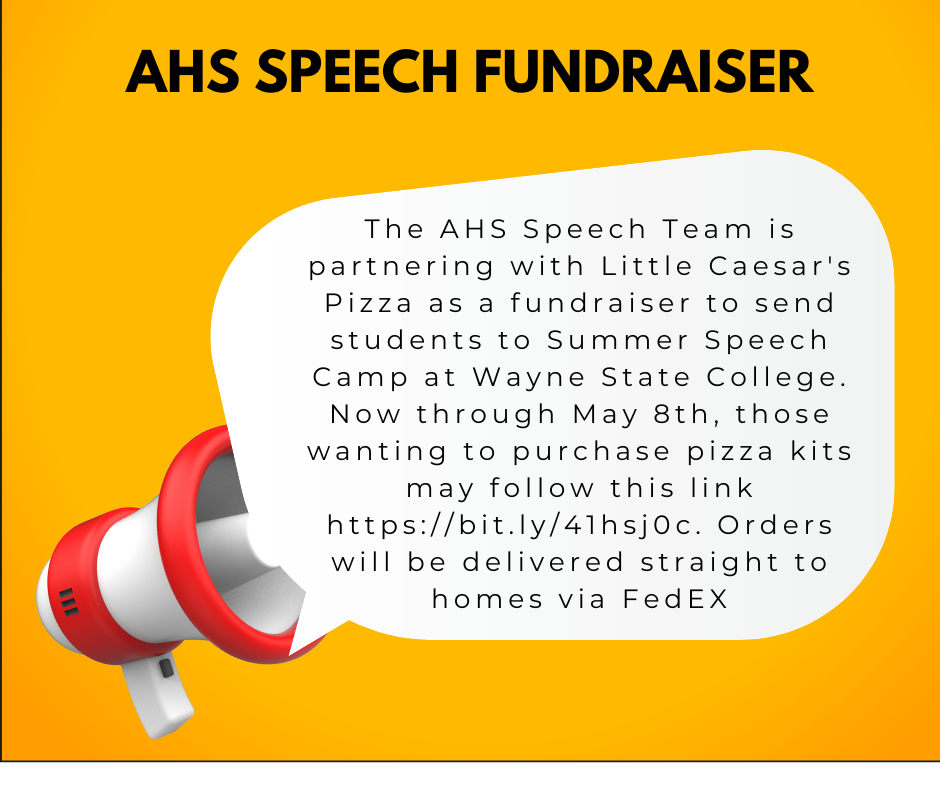 Thank You!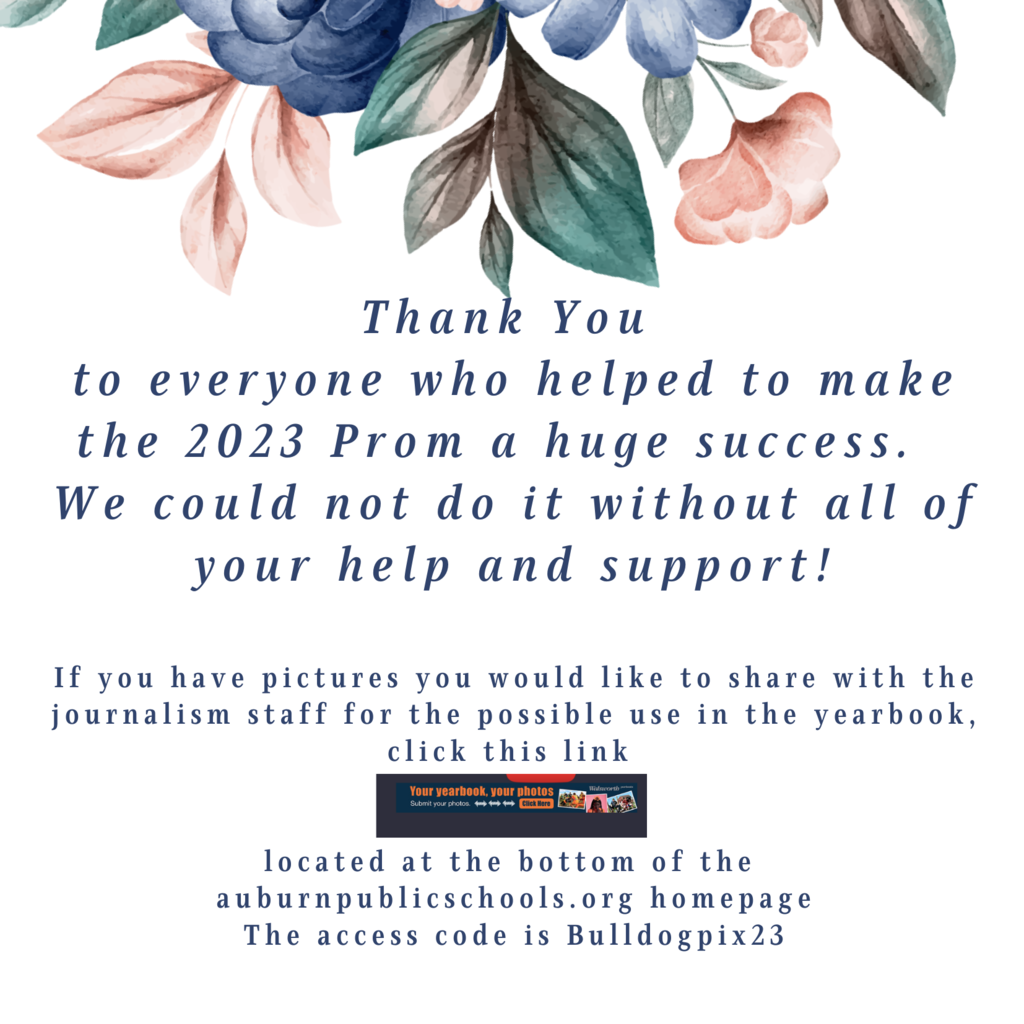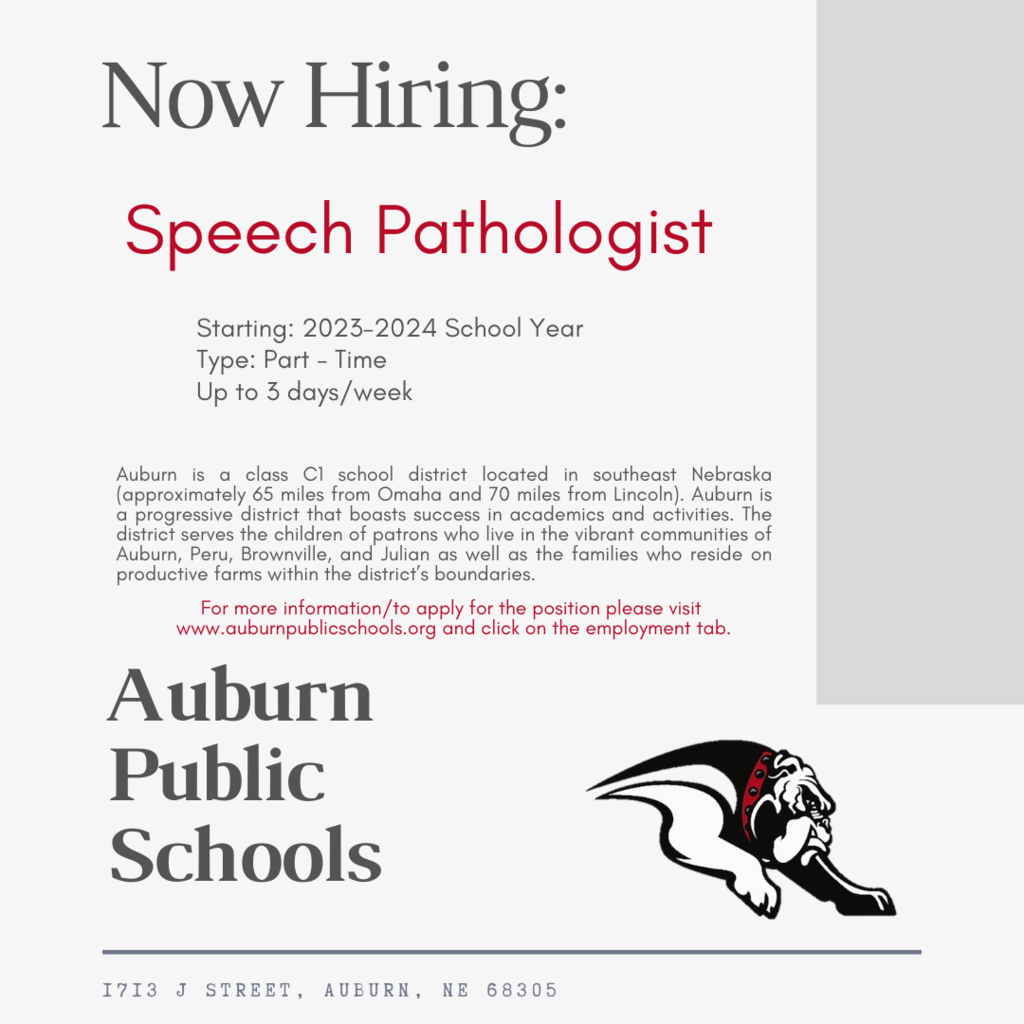 Congratulations to Auburn High Teacher, Maranda Gerdes, on 10-years as an amazing FBLA Sponsor!